Alisar violin is a pop/rock/latin/dubstep electric violin band from Tampa, Florida. Alisar violin is a clever hybrid of founders Alicia + Cesar. Alisar violin is: Electric violin, bass, and DJ for all social events. Its members grew up surrounded by music. These talented musicians bring over 20 years of experience and have performed in several countries.
Alisar violin brings to the stage personality and panache with an overlay of chic live music. Expect them to perform everything from Pop through Rock, Latin, well-known Dance hits as well as elegant Classical, and Inspirational/Holiday music. With a wide-ranging repertoire, they will help you personalize the live entertainment for your next event. They perform as a duo, trio or full band. Their modern, and upbeat electric violin show will captivate your audience and make your wedding or corporate event an unforgettable musical experience. 
For booking or other business inquiries please email [email protected] or call 813-394-7393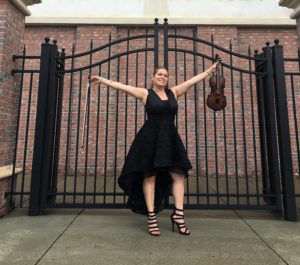 Clients have described ALISAR VIOLIN, as the "best electric violin performance" designed to enhance your corporate events or special occasion with a lasting memorable experience.